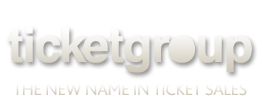 Sell tickets now, faster, cheaper and most importantly - sell more!!!
TicketGroup are a leading internet based ticketing agency, retailing tickets for a diverse range of events including concert tickets, comedy tickets, music tickets, theatre tickets, sport tickets, family tickets, soccer tickets and tickets for just about anything. Our clients consist of any event, game or company that want to sell tickets including stadiums, racecourses, outdoor venues, arenas, football clubs, clubs, museums, tourist attractions, event promoters and organisers. We provide ticket sales, ticket marketing and distribution for multiple event categories including music, fringe festivals, theatre, arts, horse racing, sports, comedy, music festivals, clubs, concerts and fan clubs.
We provide a self-service online ticketing system with the very latest technology and cost efficiency available.
We assist in increasing exposure for your event through our activities and this in turn increases your ticket sales. With real time reporting tools we also enable specific marketing campaigns saving you time and money and again increasing your sales figures plus with our accurate scanning and reporting system we help eliminate any fraudulent tickets.
TicketGroup strive to be at the forefront of ticketing technology and, you, our partners, benefit from such additions as White Label Solutions, Facebook Ticket Apps, meticulous ticket reports, ticket scanning, on-site ticket solutions, ticket shop features, ticket upsell ability and many more beneficial features increasing ticket sales, ticket revenue and ticketing capabilities.
For more mail: info@ticketgroup.ie
The benefits associated with using TicketGroup include low costs, simple set up, real time reporting, you're in control, account management and marketing support. We assist in generating extra revenue, better sales, stronger advance sales and increase traffic to your site through our Facebook ticketing app and white label ticketing system.
Here at TicketGroup we believe in no conflict of interest when it comes to your events. We have created a unique white label solution which was created to let promoters sell tickets directly from their own website as opposed to a ticketing agency where there is conflict of interest. A white label is a branded ticketing page that integrates into your own website. The white label solution drives traffic to your own website for ticket sales allowing you to sell directly from your own website. Now that you have driven your customers to your website this allows you to upsell merchandise, add on camping, car park passes and other items like this. Create an "Upgrade your Experience" feeling for your customers to gather more revenue.
Not only this, through this same added feature you can also sell tickets through your Facebook page, your customer goes through the entire process on your Facebook page, sharing with friends and increasing your exposure plus this helps build your marketing tools for the future.